Hathersage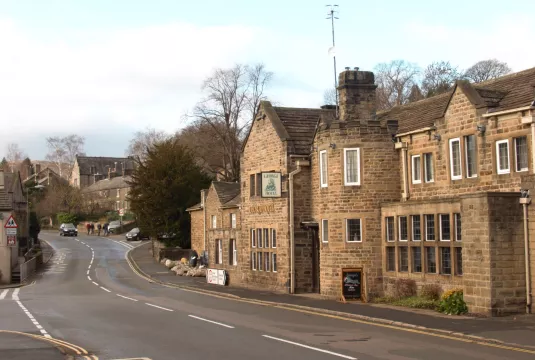 About Hathersage
This village is in the Hope Valley area of the Peak District National Park, situated high at the top of the Derbyshire boundary. It is a popular tourist destination that has both character and history, and is close to Stanage Edge, highly popular with walkers and climbers.
Hathersage was an agricultural village for centuries before the arrival of the mills spread across the region in the 18th century. The mills in Hathersage were used to make needles and pins, the very items, which have made the village famous. Water was used as the power source, only to be replaced by steam, which resulted in engulfing the village in a dense cloud, making the living and working conditions rather poor. The mills were all closed with the arrival of the twentieth century, although they still stand at various points around the village itself.
A famous visitor to Hathersage was Charlotte Bronte in 1845. Basing the village 'Norton' on Hathersage itself, she also gave the tile character her surname from a local family. The village now has the expected modern amenities and tourist specific facilities and remains a popular destination.
Featured Accommodation in Hathersage