Bakewell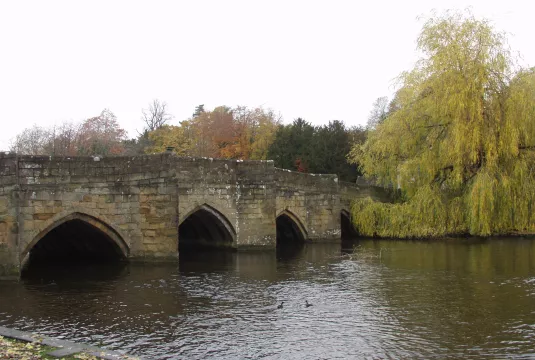 What's On
Annual Events in Bakewell
Bakewell plays host to a number of events that take place on an annual basis.
Sat 2nd December - Christmas Market
Peak Village, Rowsley
Saturday 18th & Sunday 19th November 2023 - Christmas Market
Bakewell Market Place
Saturday 18th December Christmas Launch Evening
Peak Village, Rowsley - From 15.00


---
With the summer ahead many country roads are used by large agricultural machinery so please take care and give consideration to other road users.
About Bakewell
Bakewell is a highly picturesque market town that crosses the River Wye and lies right in the heart of the Peak District National Park. Bakewell dates back to Saxon times and of course is home to the famous Bakewell pudding.Bakewell earns a mention in the Domesday Book, calling the town 'Badequella', meaning Bath-Well, referring to the warm springs of the area. In 924, under the rule of Edward the Elder, the Saxons ordered a fortified borough to be built .
The church originates from 920 and stands high on the hillside where the town originally started. It has both Norman and Saxon stonework but belongs more to its 13th century rebuild as well as the extensive renovation undergone in the 1840's. The church holds many monuments including those to the Vernon family, who owned the town of Bakewell from 1502 before passing it on to the Manners family in 1567.
Other notable places to visit include the Old House Museum, the Old Town Hall and the Rutland Arms Hotel, where Jane Austen is said to have stayed around 1811, and which she mentioned in her novel, Pride and Prejudice.
There is a wide variety of shops, pubs, restaurants and places to stay in and around the town and plenty of places that you can buy the famous Bakewell pudding.
Featured Accommodation in Bakewell
Featured Places to Visit in Bakewell
Featured Eating Out in Bakewell