Chapel-en-le-Frith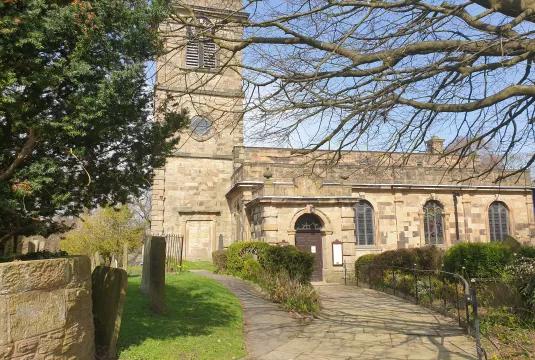 About Chapel-en-le-Frith
The name is taken from the town's church of St Thomas Becket, built by the Foresters in 1225, with the word Frith being a local word for forest. It is situated on high land in the North West of the Derbyshire Peak District, approximately 6 miles away from Kinder Scout, the highest point in the Peaks. It is highly picturesque and a favourite location for tourists in the North of the district.
There are sections of the old village still standing in the town, mostly located around the church, which has its origins in the 14th century although the front was reconstructed in the 17th century. The cobbled market square still has a cross, stocks and a war memorial and is still the central hub of the town. All around the square is lined with pubs and shops providing all the usual local and tourist centred amenities.
Close by there are numerous attractions for the visitor to explore, including Bradshaw Hall, Ford Hall and Chapel Milton. The town celebrates the well dressing festival in early July. The major source of local employment in the area is through the Ferodo brake linings company.
Featured Accommodation in Chapel-en-le-Frith