Belper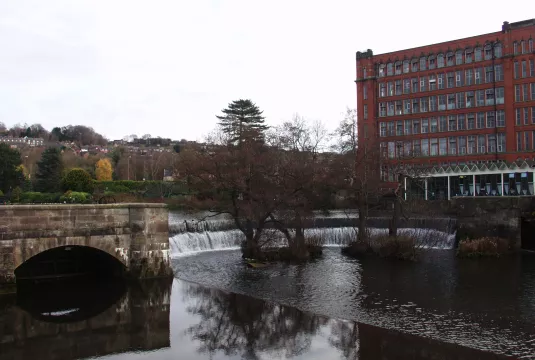 What's On
Sat 15th July - Nailed It Belper Music Festival
Sat 5th August - Pride in Belper
---
With the summer ahead many country roads are used by large agricultural machinery so please take care and give consideration to other road users.
About Belper
Belper is an attractive market town located on the River Derwent approximately seven miles north of Derby and offers a vast array of great restaurants, country pubs along with Micro breweries, cocktail bars and an Artdeco cinema.
Belper has its origins as a former Georgian Mill Town and lies at the heart of the Derwent Valley Mills World Heritage Site with a population of 21,823 as at the 2011 UK Census, including all four wards which make up the parish.
Around 1740, Belper had a population of only around 500 but with the arrival of Jedediah Strutt and his famous cotton mills, this figure rose to around the 8000 mark by 1830. The cotton mills are the reason behind such a rapid growth. Originally there were 5 water powered cotton mills, of which now only one remains, the North Mill. This now houses the Derwent Valley Visitor Centre that exhibits the various developments of the Mills and the community that developed around them. Also standing is the East Mill that was built in 1912, a huge 7 storey building of red brick that looms over the town. This stands on the side of the River Derwent alongside a picturesque waterfall.
There are other numerous places of interest to visit in Belper including the George Brettle Warehouse from 1834 and the Herbett Strutt school built in 1909.
Belper's River gardens are also well worth a visit to drift away from the busy town centre.
Featured Accommodation in Belper
Featured Places to Visit in Belper