Glossop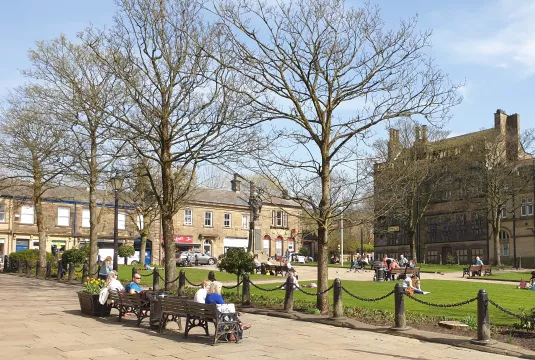 About Glossop
Glossop is a gateway to the Peak District National Park and is a market town within the foothills of the Pennines. It lies approximately 15 miles east of Manchester and 55 miles north of Derby. It is near Derbyshire's county borders with Cheshire, Greater Manchester, South Yorkshire and West Yorkshire. Glossop lies on Glossop Brook, a tributary of the River Etherow, in the area known as the Dark Peak and in 2016 the population numbered approximately 33,132.
The town of Glossop is a former mill town situated high in the North West region of Derbyshire, close to the boundary of the Peak District National Park and serves as a good base from which to explore the North section of the County and the National Park. Glossop is a popular tourist spot and a favourite among walkers because of its moorland setting.
History of Glossop
There has been a settlement in this area since the Romans occupied the country in the first and second centuries AD. There are also Bronze Age connections in the area as proven by the remains found around Torside have proven. The area became further inhabited by the Angles in the 7th century, and then later on into the Dark Ages much of the land was unused as it was set-aside as part of the Royal Forest of the Peak. Under law, no animal grazing or farming was allowed to take place on such land.
The landscape began to change as agriculture was once again spreading throughout the region by the 12th century. Wool and cotton spinning became the main sources of trade and production in the area in the 16th and 17th centuries, then in the 18th century onwards with the advent of water powered mills the town continued to grow and prosper.
Evidence of the past is still evident in the town although now the mills are all closed. Glossop contains the usual selection of modern local amenities and is still a thriving centre.
Featured Accommodation in Glossop