Matlock Bath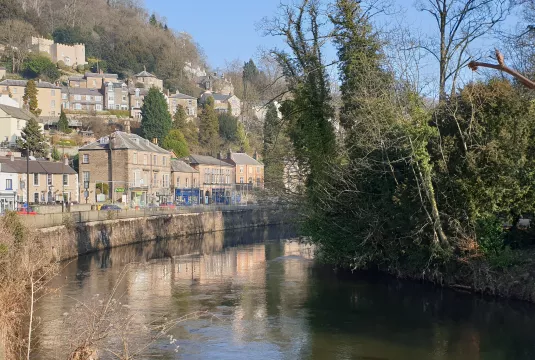 About Matlock Bath
Matlock Bath is known as a tourist destination, with attractions including the Heights of Abraham park, Gulliver's Kingdom theme park, the Peak District Mining Museum, the former Life in a Lens Museum of Photography & Old Times, the Grand Pavilion, now the Mining Museum and an aquarium.
On the opposite bank of the river Derwent stands High Tor, a sheer cliff popular with climbers and walkers. High Tor features Giddy Edge, a narrow winding path along the cliff edge. The Heights of Abraham cable cars link the base of High Tor rising to the Heights of Abraham.
In autumn of each year, the "Venetian Nights" are held with illuminations along the river and illuminated boats.
On Sundays in summer many hundreds of motorcyclists congregate in the town.
Featured Accommodation in Matlock Bath
Featured Places to Visit in Matlock Bath