Wirksworth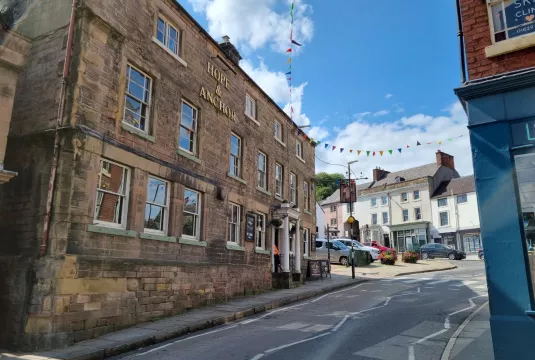 About Wirksworth
Wirksworth is situated north of the city of Derby and is signposted from the main A6 road from Duffield. The town originates from Roman times and was the main centre for lead mining in the Peak District. It is one of the oldest towns in the area and revolves around the central marketplace and some wonderful old architecture.
The Romans established Wirksworth as a centre for lead mining and this industry continued throughout the Saxon period, the area falling to the Danes in the 9th century. The mining trade peaked here around the 17th and 18th centuries during which time many of the fine buildings that stand today were erected. There was a decline in the mining of lead in the area in the 19th century but this was followed by the rise of limestone quarrying.
You can explore the many rows of old cottages and alleyways rising up the hillsides. Also well worth a look is St. Mary's Church that has its origins in the 7th century and is a fine example of mediaeval architecture. George Eliot wrote about the town in her novel 'Adam Bede', basing the characters of Adam Bede and Dinah Morris upon her own uncle and aunt who resided here. You can find the Heritage Centre located off the marketplace within Crown Yard. The town offers a small selection of shops, and pubs and places to eat and stay are in no short supply.
This fine old market town is the home of the Ecclesbourne Valley Railway, the National Stone Centre and the Steeple Grange Railway. Situated close by are the villages of Carsington, Brassington and Middleton by Wirksworth.
Featured Places to Visit in Wirksworth