Tideswell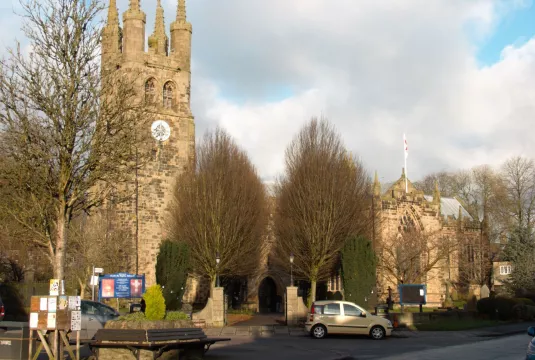 What's On
Steam Rally Day
Sat 10th June
Organised by the Steam Engine Collaborative and rasing funds for Hope Valley College CRY testing Fund (Cardiac Risk in the Young).
11.30 am The Anchor -Tideswell
12.30 pm The Queen Ann - Great Hucklow
13.30 pm Blind Bull - Little Hucklow
15.00 pm The Travellers Rest - Brough
16.00 pm The Old Hall - Hope
18.00 pm Castleton
Food, music, and a chance to get up close to these magnificent vehicles involved in the day.
For more information and to donate please click here
---
With the summer ahead many country roads are used by large agricultural machinery so please take care and give consideration to other road users.
About Tideswell
This attractive village in the North of Derbyshire has historical connections that reach back to before Roman times, and which later went on to become a bustling market town. The church of St John the Baptist, known as the 'Cathedral in the Peak' is one of the finest examples around and was built in the 14th century.
The village had strong connections with the textile industry during the 19th century. There is a well dressing festival that is celebrated in late June.
Featured Accommodation in Tideswell