Buxton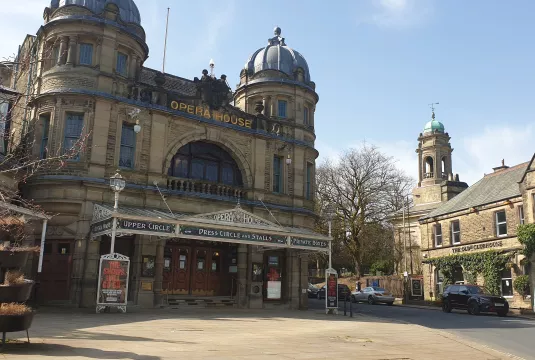 What's On
Friday 22nd December - Buxton Ball

The Octagon, Buxton Pavillion Gardens at 20.30
---
With the summer ahead many country roads are used by large agricultural machinery so please take care and give consideration to other road users.
About Buxton
Buxton is a spa town in Derbyshire and known as the 'Bath of the north'. As such, it is one of the most popular tourist destinations in the Peak District. It's warm springs were appreciated by the Romans who called the place Aquae Arnmetiae. Much later Elizabethan courtiers made the hazardous journey to bathe in and drink the local water.
Buxton today is one of Derbyshire's main holiday resorts and, indeed, one of the main inland resorts in the country, renowned for interesting and invigorating holidays. From its spa era, the town has inherited many hotels and guest houses, which, added to its ideal position, making it a natural centre for exploring and enjoying the countryside, including over 500 square miles of National Park which surround it.
Buxton has a yearly festival mainly involving music and is internationally renowned. The festival is held in July. Also in addition to the festival is the Well Dressing Festival and is usually held during the second week of July.
At approximately 1000 feet above sea level and is built on the River Wye Buxton is the highest market town in England, as such it tends to be cooler than surrounding towns.
In 2011 the population numbered 22,115.
Featured Accommodation in Buxton
Featured Places to Visit in Buxton