Why Carsington Reservoir is a must visit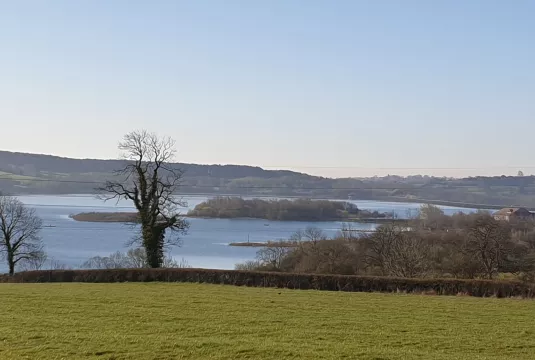 Carsington Reservoir is one of those must visit spots, and the perfect place to enjoy outdoor adventures, or perhaps just relaxation, whatever the weather. Located very close to the Peak District National Park, the reservoir is actually close to Ashbourne, with plenty to explore within the immediate area.
The reservoir is not only a huge body of water, but it is also a natural tourist attraction, which was opened by the Queen herself, back in 1992. Whilst it is actually operated by Severn Trent Water, there is much more to the reservoir than drinking water alone. As such it has become a hugely popular attraction.
The on-site visitor centre is accessible for all, and is open from 10am until 6pm very day, apart from Christmas Day. If you want to bring your furry friend for a walk, dogs are welcome on site, and parking is plentiful also, with charges of 2.50 for two hours, and 4.70 for a full day.
Things to See And Do
There is a real mixture of education and natural fun to be had at Carsington, with an exhibition inside the visitor centre explaining about the importance of water. That aside, you can also buy all manner of souvenirs from the gift shop, or perhaps just grab a coffee in the cafe and on-site restaurant.
Within the courtyard there is the Kugel Stone, which is a huge 1 tonne granite ball, which actually spins on the water. Try and explain to the kids how that works! You can move the ball simply by touching it and this is one of the biggest draws for youngsters to the centre.
The reservoir is home to Carsington Sailing Club which is open to private members and which holds races and training on Wednesday evenings and weekends. But you can try your skills at the watersports centre and hire a canoe, rowing boat, paddleboard, or a dinghy, and enjoy splashing around during the warmer days.
If you prefer to stay with your feed on solid ground, then why not hire a bicycle or bring your own and head off on your own steam to explore the six mile walk around Carsington
You can easily venture to the villages which surround the reservoir, including, Carsington, Hognaston and Brassington villages and the towns of Ashbourne and Wirksworth, which are both a short drive away.
Those who love horse riding can enjoy galloping across the landscape, and fishing enthusiasts will love the calm waters, ideal for chilling out and hoping for a good catch. Of course, this being a stunning natural area, there are plenty of opportunities for photography, as well as birdwatching and walking too.
Put simply, Carsington Water is the ideal place to head for a day out in nature, no matter what type of activity you enjoy. This is the ideal spot for families, couples wanting a romantic time, and even those who are seeking solitude. Carsington has something for everyone, and it should definitely be on your Derbyshire visit list.