Derbyshire History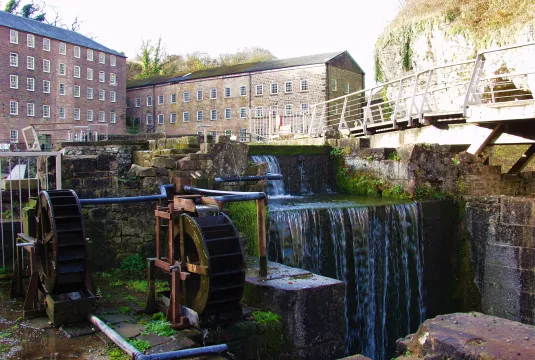 Evidence of Prehistoric existence has been found in the limestone caves at Cresswell Craggs. There are numerous Bronze Age burial burrows and stone circles, the largest and better-preserved being at Arbor Low, southeast of Buxton
It is thought that the origin of Derby may belong to prehistoric times and developed as at a strategic point on the River Derwent, where it was possible to cross it by ford. The River Derwent was renowned for flooding, which made it impassable to the many travellers and merchants that used it, eventually settled on its banks.
In the 1st and 2nd centuries the Roman armies controlled the area and established their stronghold at what is now known as Little Chester. Two centuries after the Romans left, the area was under the rule of the Saxons, as part of the Kingdom of Mercia. The Saxons developed the area after having created a settlement in the area now known as Markeaton. Many local district and road names date back to these early times.
Facts regarding Derby collected by the commissioners of William the Conqueror are recorded in the Domesday Book. Large areas of land of what now constitutes Derbyshire and Nottinghamshire were granted to William Peveril. This land was later passed to the crown following the disinheritance of his son, ? , for having poisoned the Earl of Chester.
The 18th century saw the rise of the Industrial Revolution and many renowned Derbyshire Industrialists, such as Arkwright, emerged. They created the turning point from what was until then a largely rural economy, to the development of townships based on factory production methods. Mining has long been a part of Derbyshire life over the years.